Tiny Art Grant Award: House on Fire
The Black Pebble Arts Foundation is pleased to announce the first Tiny Art Grant award! In keeping with our dedication to our gracious donors, the Balsa Man community, and the principles of honesty and transparency, the BPAF has decided to post all approved tiny art grants to the Balsa Blog category Art Grants.
We are proud to award the first Tiny Art Grant of $5 to Diana Thompson for her tiny art project House on Fire. Diana's art project struck a cord with every member of the BPAF review board because it would make an beautiful art project both on a small scale and a large scale. There is so much more we could say about her charming project, but instead we will let her proposal speak for itself.
[ CLICK IMAGE TO ENLARGE ]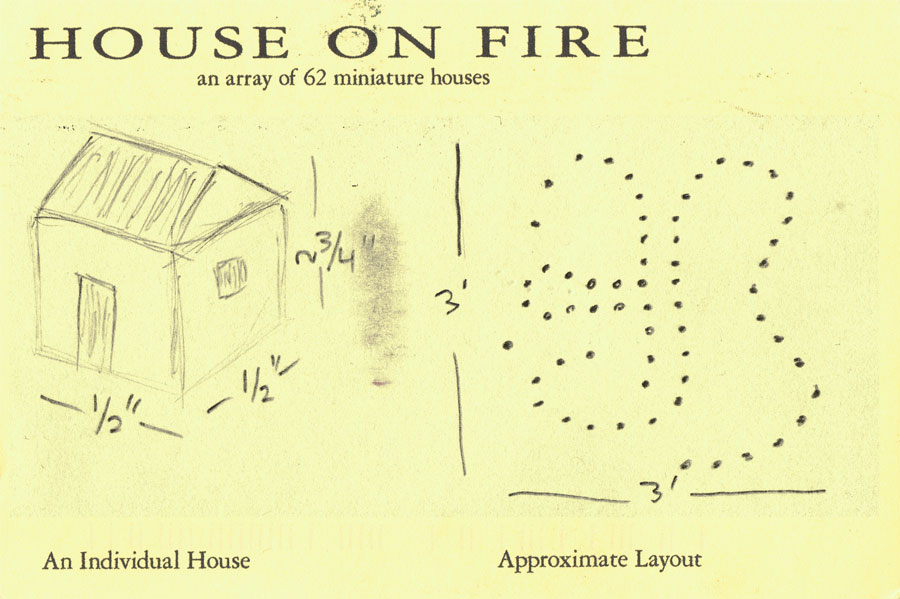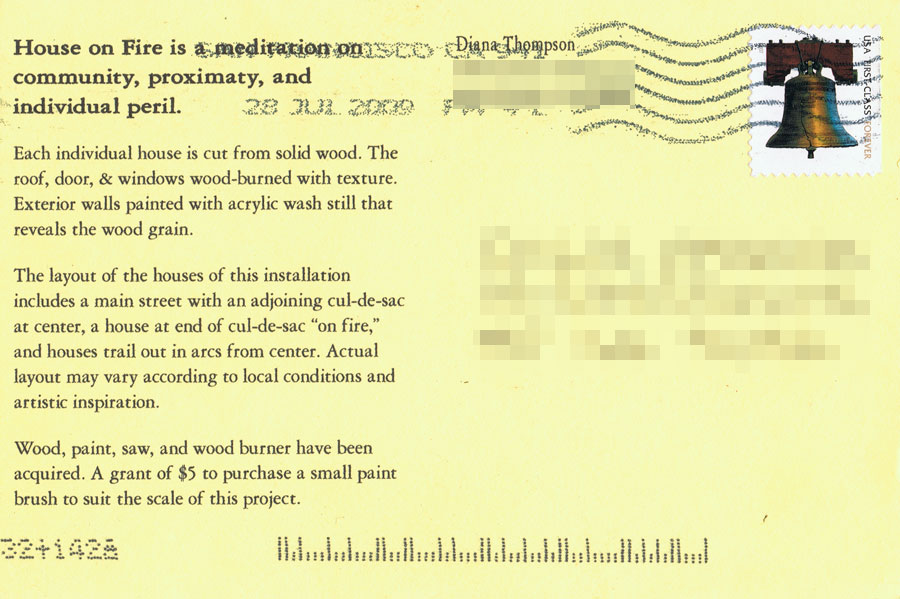 Again, thank you Diana for your wonderful submission!
We greatly encourage all Balsa Man tiny artists to send us a grant request via postcard. Every grant request we receive fills our hearts with joy! And we would not want to disappoint our growing pool of donors who I know would all like to see more tiny art!