Balsa Man Patches are here!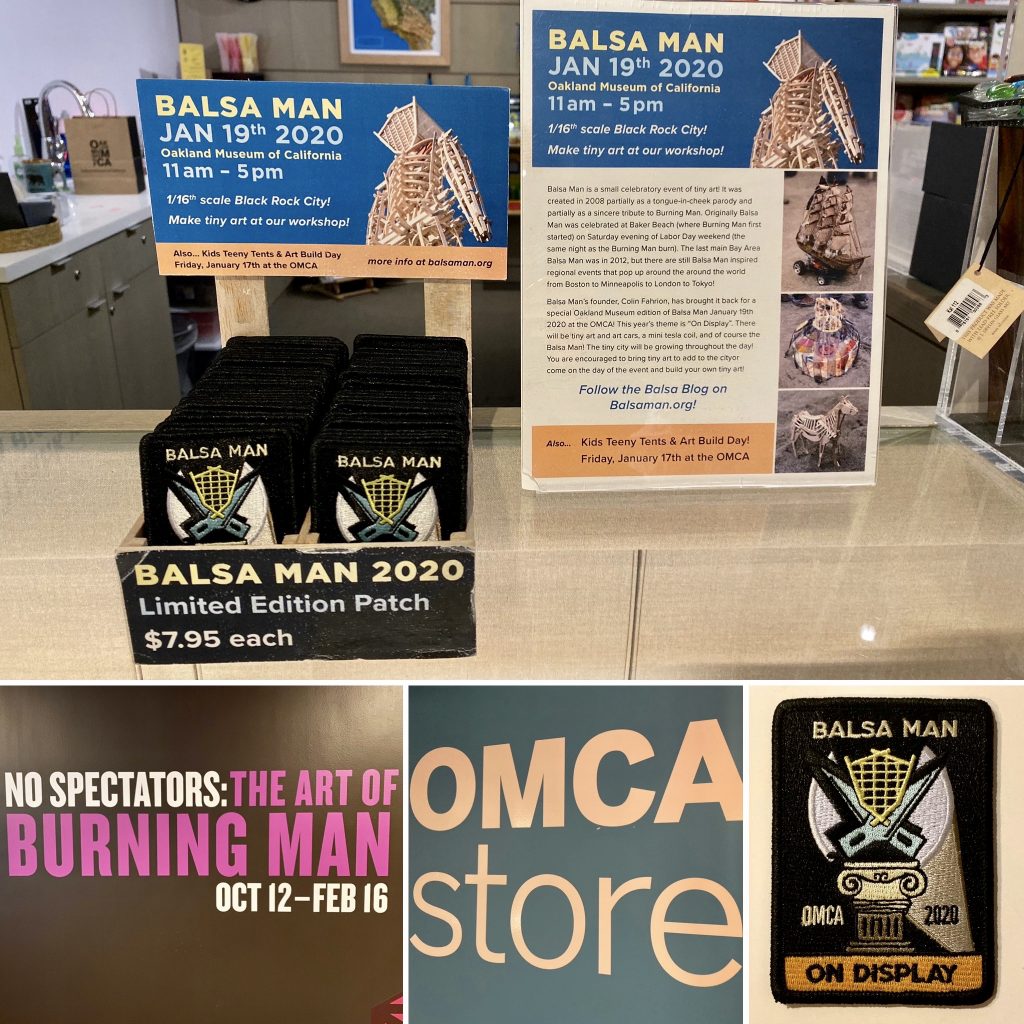 The 2020 patch is available for a limited time! This year's patch celebrates the theme On Display! Patches can be bought directly at the Oakland Museum Store!
All official Balsa Man volunteers get a patch! If you are interested in volunteering for Balsa man contact us at info@balsaman.org.
Check out our History of Balsa Man page to see the emblems used for all the prior year patches!