Balsa Man 2009 Map is Here!
NOTE: Tiny Art Placement is not finalized and is shown for example only. Due to space limitations, all Balsa Man theme camp placement requests have been rejected. Participants standing towards the back must be careful of the ocean as there is no life guard on duty and the water is cold (see Balsa Man Survival Guide)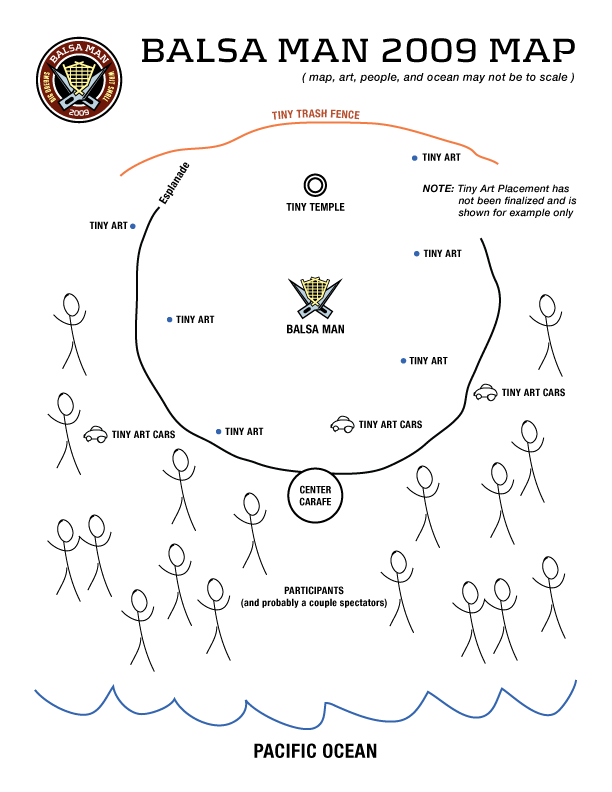 Balsa Man takes place in San Francisco; for event location information please contact info@balsaman.org.